Paris, often lovingly referred to as the "City of Light," holds a special place in the hearts of travelers worldwide. It's a city where every cobblestone street, every pastry shop, and every historic monument has a story to tell. Having wandered these enchanting streets, I'm here to share the top 10 must-visit attractions in Paris that have left an indelible mark on my heart.
Book Now: Paris: 1-Hour River Seine Cruise
1. Eiffel Tower: A Triumph of Iron and Imagination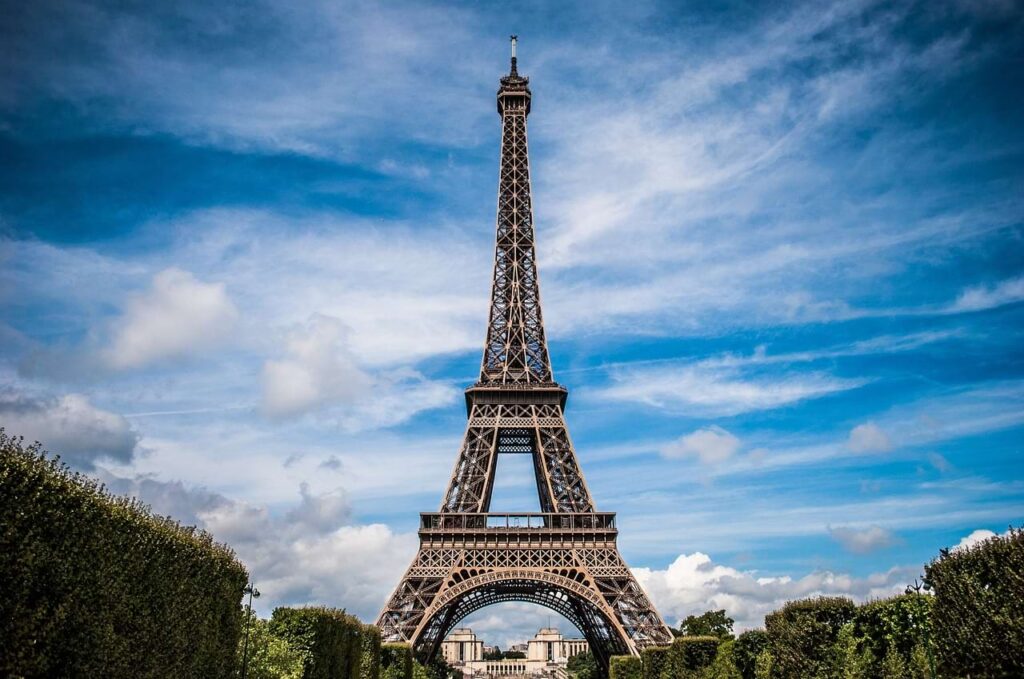 Oh, the Eiffel Tower! It's not just an iconic landmark; it's a symbol of Paris's enduring allure. I've lost count of how many times I've marveled at this architectural masterpiece. Whether you take the elevator to the top or opt for a romantic ascent at sunset, the views of Paris are nothing short of breathtaking.
2. Louvre Museum: Where Art Comes to Life
The Louvre Museum is a place where art speaks to your soul. Standing before the Mona Lisa and gazing at the serene smile of the lady herself is a memory I'll forever cherish. The Louvre is not just a museum; it's a journey through the corridors of human creativity.
3. Notre-Dame Cathedral: A Testament to Resilience
Despite the devastating fire in 2019, the Notre-Dame Cathedral still stands, and its beauty is as awe-inspiring as ever. Climbing to the towers and seeing the city from the perspective of the stone gargoyles is like stepping into a Victor Hugo novel.
4. Montmartre and Sacré-Cœur: An Artist's Dream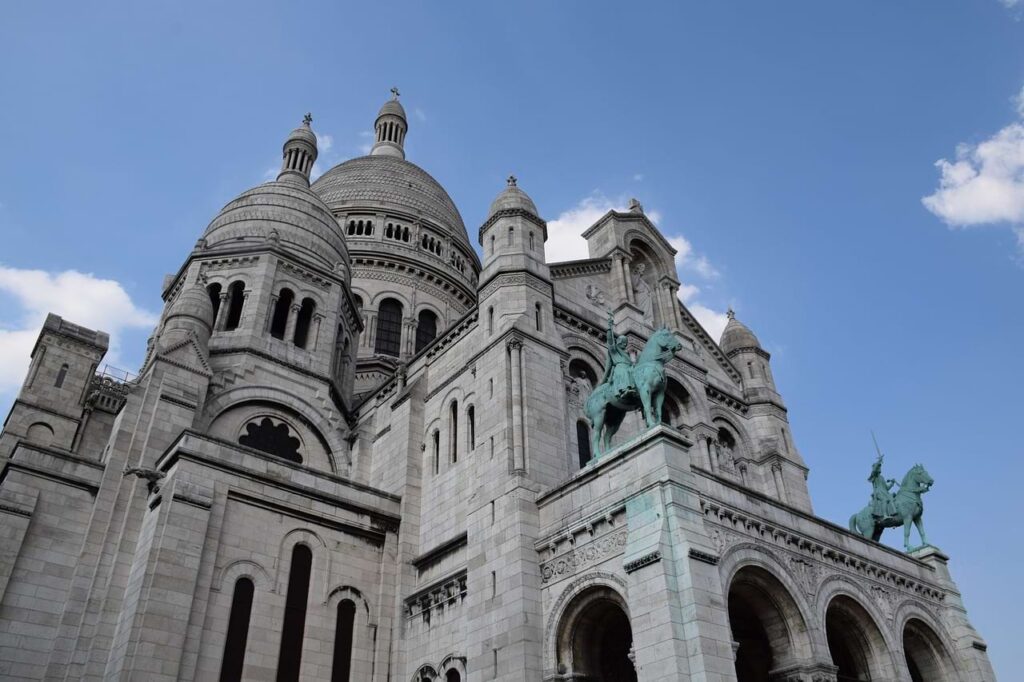 Montmartre, with its winding streets and bohemian charm, is a place that captures the essence of Paris's artistic spirit. At the summit lies the Sacré-Cœur Basilica, a gleaming white sanctuary that offers a panoramic view of the city. I've spent countless hours here, watching artists create and sipping coffee at the cozy cafes.
5. Seine River Cruise: Paris in a New Light
Cruising along the Seine River as the sun sets, and the city lights start to twinkle is an experience like no other. The reflection of Paris's landmarks on the gentle waters is pure magic. I've lost track of how many times I've taken a river cruise, and it's always a fresh delight.
Book Now: Paris: 1-Hour River Seine Cruise
6. Champs-Élysées and Arc de Triomphe: Where Paris Shines
Walking down the tree-lined boulevard of the Champs-Élysées is like stepping into a fashion magazine. From upscale boutiques to charming cafes, this avenue has it all. And at its western end stands the majestic Arc de Triomphe, which provides an unforgettable view of Paris's grandeur.
7. Palace of Versailles: A Glimpse of Royal Opulence
A short train ride transports you to the regal world of the Palace of Versailles. The Hall of Mirrors is as dazzling as ever, and the vast gardens are a testament to France's historical grandeur. I've wandered the labyrinthine hedges, taking in the beauty of this historic palace.
8. Musée d'Orsay: A Treasure Trove of Impressionism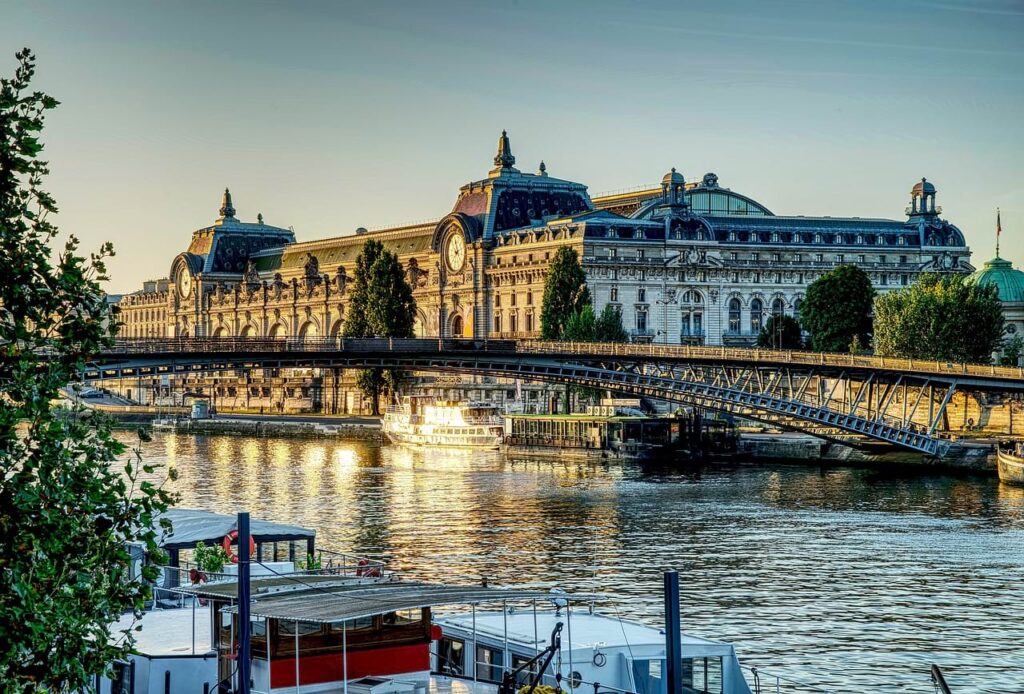 Musée d'Orsay has stolen my heart with its Impressionist and Post-Impressionist masterpieces. Monet, Van Gogh, and Degas come alive within its walls. The museum's former railway station setting adds an artistic charm that's truly unique.
9. Luxembourg Gardens: A Tranquil Oasis
Amid the hustle and bustle of Paris, the Luxembourg Gardens offer a serene retreat. The meticulously manicured gardens, fountains, and the Luxembourg Palace invite you to relax and unwind. I've spent many hours here, reading beneath the shade of centuries-old trees.
10. Catacombs of Paris: A Unique Underground World
Descending into the Catacombs of Paris feels like entering a different realm. The stacked bones and winding tunnels create an eerie yet intriguing atmosphere. It's a testament to Paris's history that's both haunting and thought-provoking.
But my love for Paris goes beyond these top 10 attractions. It's in the smell of fresh croissants at a corner boulangerie, the laughter of friends gathered in a cozy Montmartre café, and the serendipitous discoveries in hidden neighborhoods.
Here are some tips to help you make the most of your own Parisian adventure:
Tips for an Enchanting Parisian Journey:
Parisian Cafés: Don't rush through your café experiences. Sip your coffee slowly, savor the croissants, and indulge in people-watching.
Local Markets: Stroll through the local markets like a true Parisian. You'll discover fresh produce, artisanal cheese, and charming trinkets.
Impromptu Explorations: Leave room for spontaneity. Some of the most magical moments in Paris happen when you wander off the beaten path.
Sunset Picnics: Enjoy a picnic in one of Paris's beautiful parks, such as Parc des Buttes-Chaumont, and savor the sunset over the city.
Mingle with Locals: Strike up conversations with locals. Their stories and insights will enrich your experience.
Paris by Night: Experience the city's transformation at night. The monuments beautifully illuminated against the dark sky create a different kind of magic.
French Phrases: While most Parisians speak English, learning a few French phrases shows your appreciation for the local culture.
Book Now: Paris: 1-Hour River Seine Cruise
Paris is a city that has the power to awaken your senses, stir your imagination, and leave an indelible mark on your heart. It's a city that I've returned to time and time again, each visit offering something new and inspiring. So, as you plan your own adventure, remember that Paris isn't just a destination; it's an experience of a lifetime.
Let your heart be your guide as you embark on your own journey through the enchanting streets and history of Paris. Bon voyage, and may your exploration of the "City of Light" be as unforgettable as mine.